II MeLCi Lab Autumn School – "Media, gender, intersectionality and mediated social mobilizations"
Short description
The Media Literacy and Civic Cultures (MeLCi Lab) Autumn School "Media, gender, intersectionality and mediated social mobilizations", to be held 15th to 18th November 2022, aims to introduce PhD students to current discussions in the field, as well capacitate PhD students with a set of hands-on research skills that help them in their projects, supporting their professional development.
By adopting an integrative and multidisciplinary approach, the school will bring together several scholars for a set of workshops and communications to foster research skills related to scientific writing, dissemination, funding applications, and innovative methodologies. We will address topics about media representations of gender and sexualities, mediated activisms, civic mobilisations, ethics, etc.
MeLCi Lab Autumn School intends to be an inclusive space, and three equity grants will be available for students from underrepresented communities.
The school will be held in English.
Call for proposals deadline
Extended deadline 30th of September 2022
See details about how to submit a proposal at the bottom of this page.
Format
Online
Dates
15th – 18th November – II MeLCi Autumn School
II MeLCi Lab Autumn School Schedule
TIME

15/11/2022

16/11/2022

17/11/2022

18/11/2022

9h00 – 10h45

Workshop

The Importance of Messiness: Using Feminist Epistemology and Methodology to Think Differently

Workshop

Scientific Writing

Workshop

How to reach audiences?

10h45 – 11h00

Break

Break

Break

Break

11h00 – 12h45

Workshop

The Importance of Messiness: Using Feminist Epistemology and Methodology to Think Differently

Workshop

Scientific Writing

Workshop

How to reach audiences?

12h45 – 14h00

Lunch

Lunch

Lunch

Lunch

14h00 – 15h45

Welcome session Keynote

Researching media: Challenges from a gender and intersectionality perspective

Workshop

Grants and funding applications

Tutoring sessions

Keynote

Creating a patchwork of unruliness: Challenging norms on ageing, gender and sexuality in and through media

15h45 – 16h00

Break

Break

Break

Break

16h00 – 18h00

Workshop

Scientific dissemination

Keynote

Activist Research in Pedagogy: Fostering Sociological and Political Imagination in Class

Keynote

Researching Digital Feminist Activism

Closing session (10-15 min)
Access
A Call for proposals (extended deadline 30th of september 2022)

Submission of Curriculum Vitae (including scientific publications and activities), a motivation letter, a thesis summary, research questions, and methodologies
Target-group
PhD Students
Early Career Researchers (until 3 years after completing PhD)
Maximum number of participants
20 students
Fee *
Lusófona University, CICANT PhD Students 60 euros

PhD students from other Institutions 90 euros
---
Keynote Speakers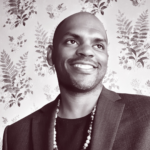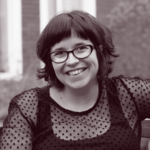 Tutors
Organizers